Prescription drugs are necessary to improve the quality of life for patients with sudden or chronic medical conditions. Even though all prescription drugs have some risk of misuse, prescription opioids are becoming a growing concern. They can lead to abuse or life-threatening events if you take too many or combine them with other drugs. 4,5
In recent years, it has become more acceptable to use prescription opioids to treat chronic, non-cancer pain, like back pain or osteoarthritis. However, there is no evidence that opioids work for long-term care.
According to the Centers for Disease Control and Prevention (CDC), the amount of opioids prescribed and sold in the U.S. is 4 times higher now than in 1999. Roughly 78 Americans die every day from opioid overdose.
Hospitality RX wants to make sure you know about opioids and other ways to manage pain so you can make an informed decision about your care.
What are opioids?
Opioids are powerful prescription medicines from both natural and synthetic sources that reduce pain.
Common prescription opioid pain relievers include:
Hydrocodone (Vicodin)
Oxycodone (OxyContin)
Oxymorphone (Opana)
Methadone
Fentanyl (Duragesic)
Are opioids safe?
Sometimes opioids can be an important part of pain treatment and can effectively relieve suffering for patients with active cancer or others in end-of-life care (hospice) or comfort care (palliative care). But chronic opioid use may not always improve function and quality of life. Studies are not available to show whether opioids control chronic pain after a few months.
What are the risks from opioids?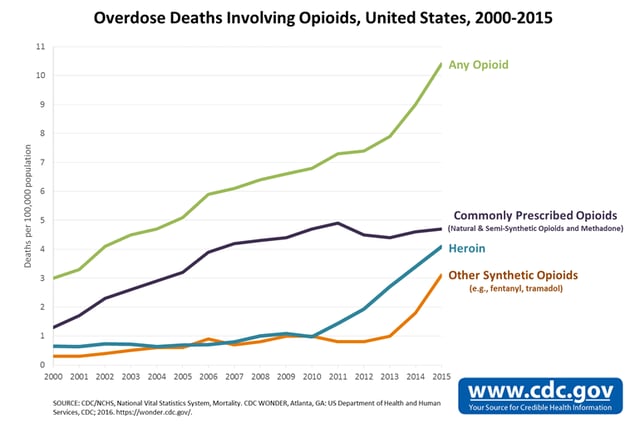 There are serious risks when using opioids, even when used as directed by a doctor. Addiction (opioid use disorder), overdose, and slowed breathing (respiratory suppression) can happen. These risks may lead to death, especially at higher doses or when combined with alcohol, medications, or other substances. The CDC reports that over the span of 15 years, opioids have caused more deaths than heroin overdoses.
Other risks include:
Tolerance — meaning you might need to take more of the medication to get the same pain relief
Physical dependence — meaning you have symptoms of withdrawal when you stop taking the medication
Hormone-related disorders (endocrine dysfunction)
Increased sensitivity to pain (hyperalgesia)
Constipation
Nausea, vomiting, and dry mouth
Sleepiness and dizziness
Confusion
Depression
Low levels of testosterone that can lower your sex drive, energy, and strength
Itching and sweating
Headache
Indigestion
What are other ways to manage pain?
Opioids are not enough to manage pain. They are unlikely to take all of your pain away. You should have a pain-care plan that also uses some of the methods below6:
Heat and cold therapy (heating pads, ice packs)
Stretching
Exercise
Weight loss
Nerve stimulation
Relaxation or stress-reduction training
Physical therapy
Occupational therapy
Mental health therapy (Cognitive behavioral therapy and self-management techniques)
Social support groups
Non-opioid pain medicines (non-steroidal anti-inflammatory drugs, antidepressants, anticonvulsants)
Acupuncture
Chiropractic care
Massage
Meditation
Rehabilitation
Injections
Proper sleeping habits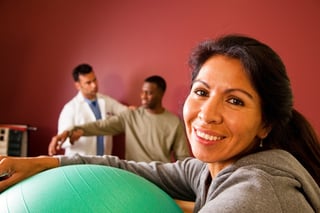 The content on the Hospitality Rx website is not intended to be a substitute for medical advice, diagnosis, or treatment. Always seek the advice of your own physician or other qualified health care professional about any medical questions or conditions.
For more information:
https://www.va.gov/PAINMANAGEMENT/docs/TakingOpioidsResponsibly20121017.pdf. Taking Opioids Responsibly for Your Safety and the Safety of Others.
JAMA Patient Page: Opioids for Chronic Pain available at: http://jamanetwork.com/journals/jama/fullarticle/2503507
Sources:
Opioid Overdose, Opioid Basics. Available at https://www.cdc.gov/drugoverdose/opioids/prescribed.html

(Accessed June 20, 2017)

Rudd RA, Seth P, David F, Scholl L. Increases in Drug and Opioid-Involved Overdose Deaths — United States, 2010–2015. MMWR Morb Mortal Wkly Rep. ePub: 16 December 2016. DOI: http://dx.doi.org/10.15585/mmwr.mm6550e1
Dowell D, Haegerich TM, Chou R. CDC guideline for prescribing opioids for chronic pain—United States, 2016. JAMA. doi:1001/jama.2016.1464 (Accessed June 20, 2017)
Alexander GC, Frattaroli S, Gielen AC, eds. The Prescription Opioid Epidemic: An Evidence-Based Approach. Johns Hopkins Bloomberg School of Public Health, Baltimore, Maryland: 2015U.S.
Department of Veterans Affairs. VA/DoD Clinical Practice Guideline for Opioid Therapy for Chronic Pain. Avaliable at: https://www.healthquality.va.gov/guidelines/Pain/cot/VADoDOTCPG022717.pdf. Accessed June 20, 2017.
S Department of Veterans Affairs. VA Educational Guide 2014, Pain Management Opioid Safety. https://va.gov/PAINMANAGEMENT/docs/OSI_1_Tookit_Provider_AD_Educational_Guide_7_17.pdf. Accessed June 20, 2017.